Courtesy of The Dispatch
BURGER TIME!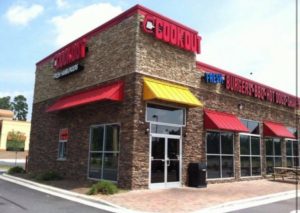 Wythe Rhett of Rhett Real Estate recently confirmed that Cook Out, the North Carolina-based burger chain that set up a successful location in Starkville about a year ago, plans to open a location in North Columbus. Cook Out recently finalized the purchase of the old Immanuel Baptist Church property on 18th Ave N, which had not been in use in the past two years.  Their current intention is to "demolish the (church) building and carve out enough of the property to put Cook Out on, then look at the possibility of adding another motel or strip (mall)."
Cook Out eateries are known for grilled burgers, barbecue and more than 40 kinds of milkshakes. The Starkville location employs approximately 50 and is open 10:30 a.m.-3 a.m. Sunday-Thursday and 10:30 a.m.-4 a.m. Friday-Saturday. This would be the fourth Cook Out location in the state, joining its over 170 brethren nationwide.
TRUCKERS' HEAVEN!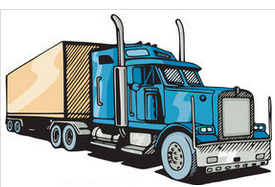 The Volume Freight shipping company, owned by Doug Estes, is currently building a new steel structure on Hwy 82 near the Vibrant Church West location. The finished building will serve as a two-floor terminal with a three-vehicle bay shop to maintain Volume's fleet of 65 trucks. Next up once that's ready is a planned 150-thousand square foot warehouse and approximately 35 new trucks. The company employs about 80 drivers, who service the contiguous 48 states, plus about eight local mechanics; roughly half of the trucks  are based locally, as well. Volume Freight, a local company, has been in business since 1988.