Columbus' Wingate Hotel Sold to Merchant Hotel Group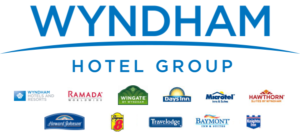 COLUMBUS – Courtesy of the Mississippi Business Journal
CBRE Hotels recently announced that it has arranged the sale of the Wingate by Wyndham Columbus. The hotel complex is located at 129 Brickerton Street in Columbus.; the buyer is Merchant Hotel Group.
"We attracted tremendous interest from both in-state and out-of-state investors on this asset," Michael Yu of CBRE Hotels said. "We received multiple offers and sold the asset for a considerable premium to the pricing guidance."
"It was a truly pleasurable experience working with Mr. Yu and his team. I appreciate their guidance at every step of this transaction. I would not think twice about partnering again with this CBRE Hotels team for another transaction," said Greg Posmantur, with LMF Properties.
Please click here to view the full article.